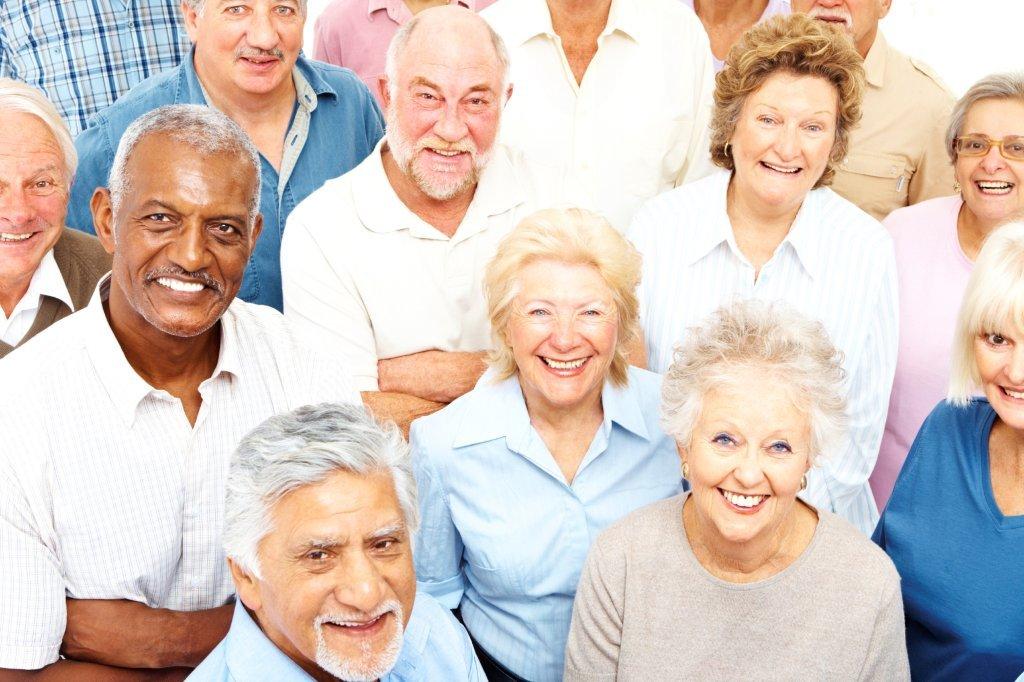 Aging is not something society tends to view in a particularly positive way most of the time. But aging is a process to be celebrated as much as any other period in the full cycle of life. It is a time when we can find deep self-fulfillment and happiness. Below are a few insights to consider in practicing the art of happy aging.
Don't conform to age stereotypes. If you enjoy something, get out and do it. If health problems interfere, find ways to work around them and still get into the things that matter to you. Look at your future and plan for it actively. Socialize with young people as well as people in your age group to broaden your perspective and activity level.
Practice these five principles of health. Of course happiness is tied to health—and vice versa. The best strategy for avoiding hospital stays or medical regimes is to look after yourself as much as possible. Treasure the health you have now and give it a boost by making sure that you stick to these five principles:
Healthy eating. You only have one body—respect it. Make the cornerstone of your diet fresh fruits and vegetables, lean meats and whole grains. Quit unhealthy habits such as smoking, excessive drinking and over-eating.

Be active. There are plenty of sports ideal for the older body, and many of these can also involve being around other people (and beautiful scenery if you choose your exercising location well). Try sports like walking, yoga, and aqua aerobics to maintain an optimal fitness level.

Practice a positive mindset. The healthiest older populations are those that live a contented, stress-free lifestyle. Being positive and grateful for what we have in our lives is a practice that can improve both your physical and mental health.

Learn to meditate. If you're not already meditating, consider taking it up. It has been proven to be an amazing way to calm the mind and keep the body healthy.

Read a spiritual or uplifting book for an hour a day. There are many good books that can inspire you, whether or not you consider yourself religious or spiritual. Reading exercises the mind and imagination, and reading things that are positive elevates our mood to offset some of the cares and concerns that come with everyday life.
Say no to "bad news." If you made a list of every headline you heard on the evening news, almost every one of them would give you information that will depress, anger or scare you. We are rarely given "good" news to offset the dire state of the world we hear about from the media. Limiting consumption of media reporting and maintaining some emotional distance from what we do listen to is one of the best things we can do for our emotional health and stress levels.
Cultivate a hobby. Pursuing a hobby and activities you love is an excellent way to remain fulfilled and express your creativity.
Spend time with friends. Whether through spiritual or social organizations, volunteer work, or other common activities, make friends and be social! Isolation is one of the key factors in depression for seniors, so make sure you seek out like-minded companionship.
Keep in touch with distant family and friends. If you live far away from your family or friends, make sure you stay connected. We have more options than ever before to keep in touch through email, Skype or FaceTime and Facebook, as well as the more traditional phone calls and letters.
Love an animal. The love, comfort, and connection a pet can offer is especially important for aging adults who may begin tohave limited mobility and social interaction and feel isolated at home. If you can care for and afford a pet, this is an ideal time to bring one into your life if you don't already have one.
Consider doing positive things for others. This can be a period in your life when you have the time and opportunity to give back to others. Volunteering in any capacity where you feel you can make a difference can allow you to pass on your experience, knowledge, and skills to others, and in return, you continue to connect with people and to receive the joy of knowing that you are helping others.
Find a source of motivation. It may not be easy to motivate yourself to do many of the activities listed here: exercising, practicing meditation, or finding the energy and will to cook healthy meals, but these activities are the recipe to health and happiness as we age. Find a source to inspire you—whether that is a partner, a class or inspirational books or readings. Once you transform these activities into habits, they will become part of your life you will embrace joyfully.
—By Caren Parnes For The Senior's Choice
Latest posts by superadmin
(see all)