Can I Trust That Company? How to find good businesses that serve seniors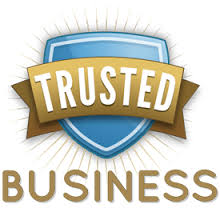 We know that finding and selecting trustworthy, quality companies and services for you or a loved one can be a daunting task. Here are some things to consider, when looking for the right business to meet your needs. To begin, asking friends, family and neighbors is always the best first step in selecting a company with a proven track record. Take advantage of social media like Facebook to solicit recommendations from friends and family. Cast a wide net to get as many recommendations that you can. Both positive and negative feedback is helpful. When you have a list of two or three good options, take into account how long the company has been in business and how long they have been providing the specific need you are looking for. Be sure to make note whether the business is part of a trade association or organization. If the company is part of an association, you may be able to contact the association and inquire if the company is still in good standing.  If possible, ask the company for references of some recent clients. Feedback from recent clients can provide you with some useful information, though it may all be positive glowing reviews, their experience with the company may shed some light on some operating practices or company policies that can help you in your decision.
Lastly, we are a member of Alliance Care Team, an association of vetted and trusted professionals in the senior industry that provide products and services, as well as education and resources to individuals and their families in the East Valley.  The members of Alliance Care Team refer their own clients to the other Alliance Care Team companies, which maintains the highest level of quality, accountability and integrity among the businesses in the association. Below is a list of the Alliance Care Team members. You can also visit the website at www.alliancecareteam.org for company bios and more information.
Category:
Company Name:
Company Website:
Contact:
Assisted Living Placement
Legacy Home Care 
Allison Scharr
Assisted Living Home
Crismon Peaks Assisted Living
www.crismonpeaksassistedliving.com
Meryl Schmitz
Durable Medical Equipment
AZ Mediquip
Sara Barber
Elder Law Estate Planning
Cholewa Law
Melanie Moscicki
Estate Planning/Probate
Keystone Law Firm
Sheryl Keeme
Financial Planner
Country Financial
Aleta Jackson
Geriatric Care Management
Legacy Home Care
Jamie Flesher
Home Health Care
Victory Home Health
Veronica Miller
Home Health Care
Bright Star Care of Mesa/Gilbert
Juanita Dominguez
Home Health Care
Wellness Alliance HH
Starla Martinez
Hospice
Americare Hospice
Daveree Crawford
Hospice
Serenity Hospice and Palliative
Kim Yeatts
Hospice
Hospice Promise
Kay Weeks
Insurance LTC/Medicare/Social Sec
Lockridge & Associates
www.lockridgeandassociates.com
Andy Lockridge
Medical Alert Service
Philips Lifeline Central AZ
sazlifelinesystems@yahoo.com
Sandy Wahl
Mobile Healthcare Services
Integrated HC Mobile Services
Brooke Eisenhart
Mobile Lab Draw Service
Premier Draw Services, LLC
Osminduran15@gmail.com
Osman Duran
Mortuary
Sonoran Skies Mortuary
Candy Greff
Non-Medical Home Care
Legacy Home Care
Jamie Flesher
Non-Medical Home Care
Visiting Angels
Elaine Poker-Yount
Pharmacy
SNS Pharmacy
aparnawaghray@gmail.com
Ashwin Waghray
Publication
Healthy Cells
Monica Tegg
Real Estate Probate
Red Brick Realty
Lydia Wietsma
Rehabilitation at Home
Genesis Rehab
Ronda Polesky
Relocation Services
Smooth Transitions
Mai Thompson
Retirement Community
Legacy Retirement
Traci Walker-Eccles
Retirement Community
Gardens of Ocotillo
Barbara Hodge
Senior Resource Directory
Senior Directory
Phoenix1@seniordirectory.com
Carol Chandler
Transitional Care
Valley Transitional Care
Kim Yeatts
VA Specialist
Long Term Assurance, LLC
Sandy Messer
Latest posts by superadmin
(see all)